Europe's Burning
Migrant terrorism has become normalized across Europe further as Europe literally burns. Right now the migrants invading are burning the areas they are temporary contained within. But we can see the future of Europe as they spread out into the already immigrant dense regions of Europe as its already occurred and has become a yearly event....
The immigrants riots in Britain, staged in the major migrant communities that burned down whole regions of cities and unleashed a violent crime wave right out of its inferno. Which targeted the native White citizens solely. The local Whites organized their own racial defense forces to protect their communities and push the migrants, terrorist race mobs back as the Police were helpless to do anything...
This was a major reason Britain wanted out of the Jewish run EU:
topic12011.html
Now onto France which has been forced to absorb some of the largest immigrant waves. The violent riot's in France have become normal. As the migrant mobs terrorise the White population openly on racial grounds. Whole regions of migrant Europe are openly no go zones for Whites.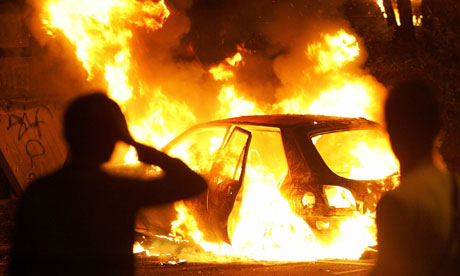 Paris bathed in flames.
Sweden which is overwhelmed by migrants from the third world, like Britain and France, exact same problem, the larger migrant populations have regular uprisings against the Native population.
Stockholm riots leave Sweden's dreams of perfect society up in smoke
http://www.telegraph.co.uk/news/worldne ... smoke.html
The terrorism that is being contained in the migrant camps, once unleashed will ensure that Europe burns, annually till nothing is left to destroy.....
Calais 'jungle': Migrants set tents on fire as riot police attempt to evict them
http://www.telegraph.co.uk/news/worldne ... -them.html
Migrants Set Camp on Fire in Greece, 6 Injured
http://greece.greekreporter.com/2016/06 ... 6-injured/
Migrants set fire to Greece camp
http://newsinfo.inquirer.net/789455/mig ... reece-camp
Migrants set fire to Greek detention centre
https://euobserver.com/justice/118313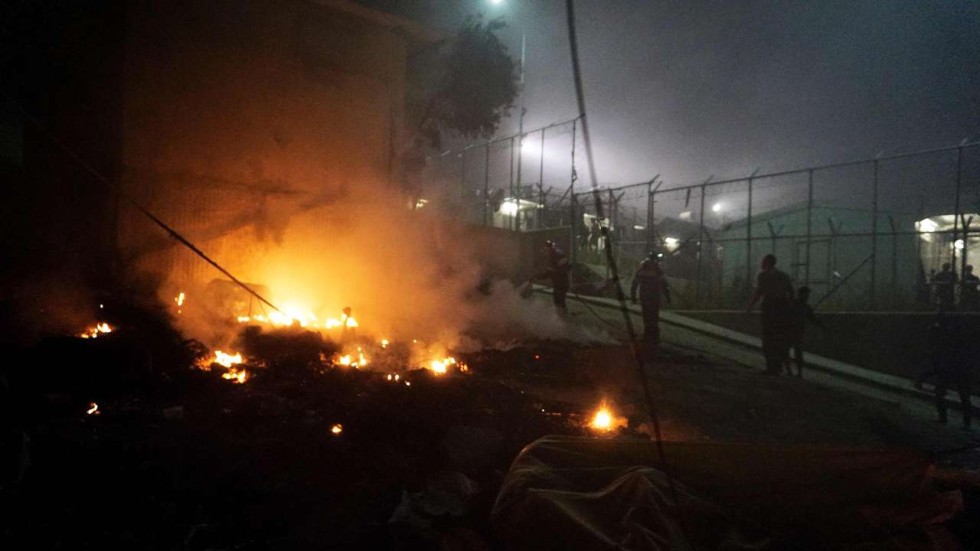 http://rabble.org.uk/france-fire-at-vin ... of-action/
Yesterday (Friday 1 July) prisoners in Vincennes migration prison outside Paris set a fire which spread through the detention centre taking two buildings out of operation....
http://www.dailymail.co.uk/news/article ... -base.html
Chaos in Cyprus as migrants threaten suicide, burn tents and clash with police as they complain about their treatment after arriving at British military base
http://www.breitbart.com/london/2016/05 ... rant-camp/
https://www.youtube.com/watch?v=jHPdYYpggeM
Till nothing is left.....
One of the images below is of the city of Dresden after the fire bombing raid that annihilated it, the rest are from the immigrant riots after math in European cities....Can you tell which is which?