Elves, Gnomes, Unicorn's, Bigfoot, Good Jews
There are still some sappy souls out there who pine for the romantic myth of the "Good Jew." What is Judaism about lets look to the Jews to tell us, what it means to be Jewish in the soul: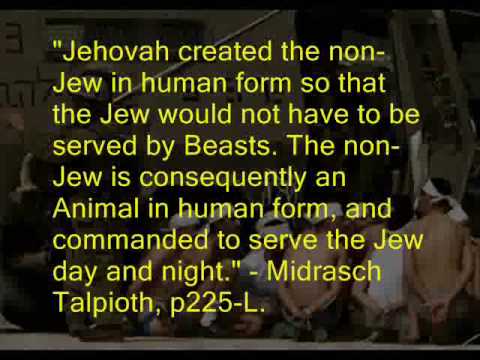 "Heeeey goys....errrr....Guys. I am part of a ethnic community that calls your mothers whores, spits on you, believes in lying and deceit as divine acts and whole identity is based on the belief in deceiving you, killing you and stealing all your property.. . You can trust me!!"
The frog and the Scorpion don't fall for this obvious nonsense.